At Dobbstown, every SubGenius takes comfort in knowing the Citizen Psycho-Monitoring Alliance acts as "Bob's" eyes – and mind.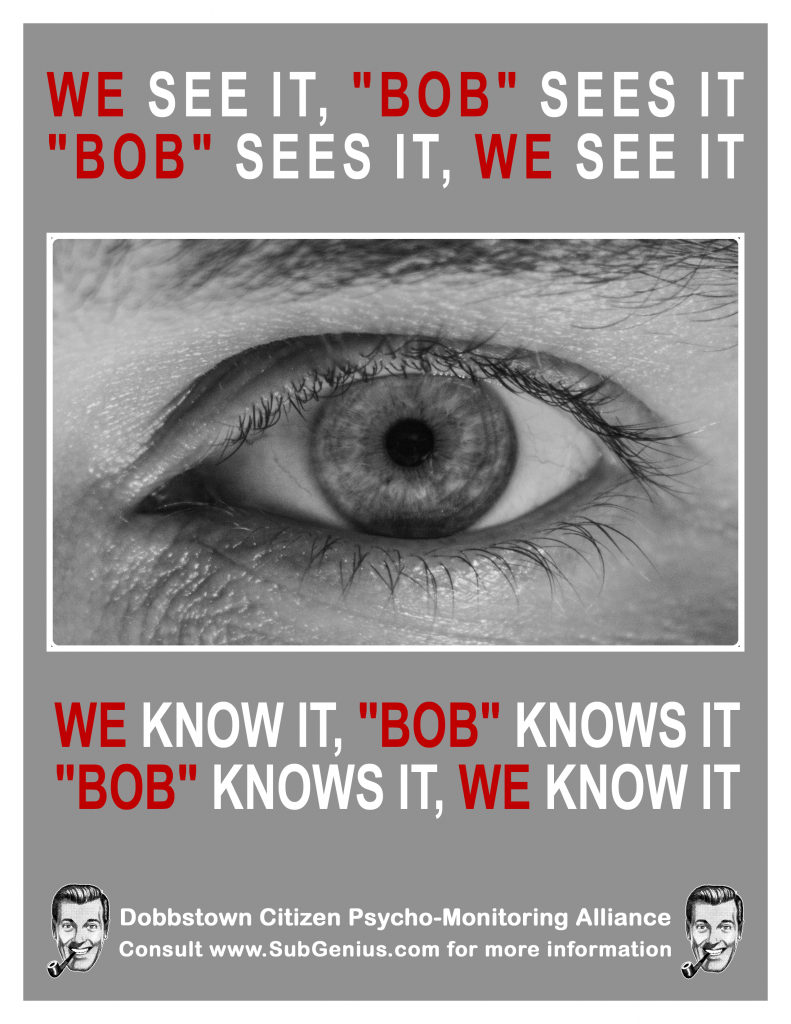 A simple SubGenius poster to inspire you – and remind you that when you join, if you DON'T get saved, you get TRIPLE your money back!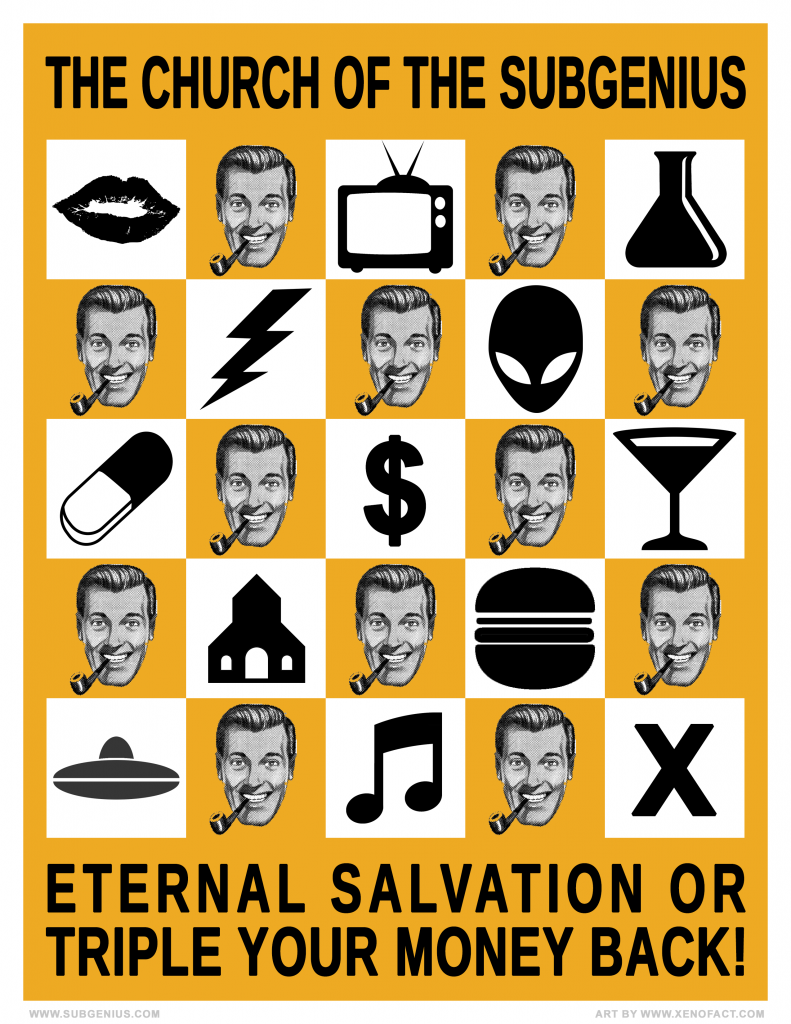 Share this poster of "Bob" to bring good luck! Just seeing "Bob""s face tilts the Luck Plane in their favor!