At Dobbstown, every SubGenius takes comfort in knowing the Citizen Psycho-Monitoring Alliance acts as "Bob's" eyes – and mind.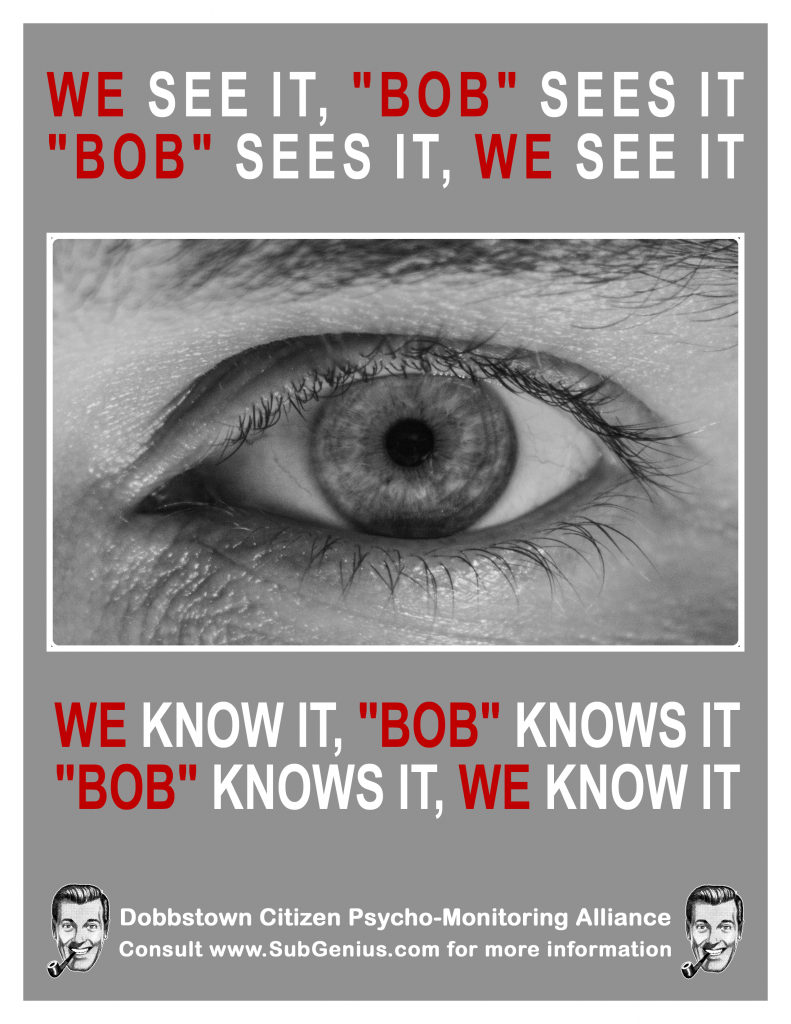 We at the Church of the Unanswered Question had fun reconstructing this one. It was popular in the 70's.
A few of them have popped up on TV shows in the 80s. We suspect one person was responsible for all of them.
A classic Dobbstown poster reminding every SubGenius that the apocalypse is EVERYONE's responsibility.
There's no "I" in Armageddon!