The latest post from the Church of the Unanswered Question! How do SubGeniuses handle people asking for "real" prophecies?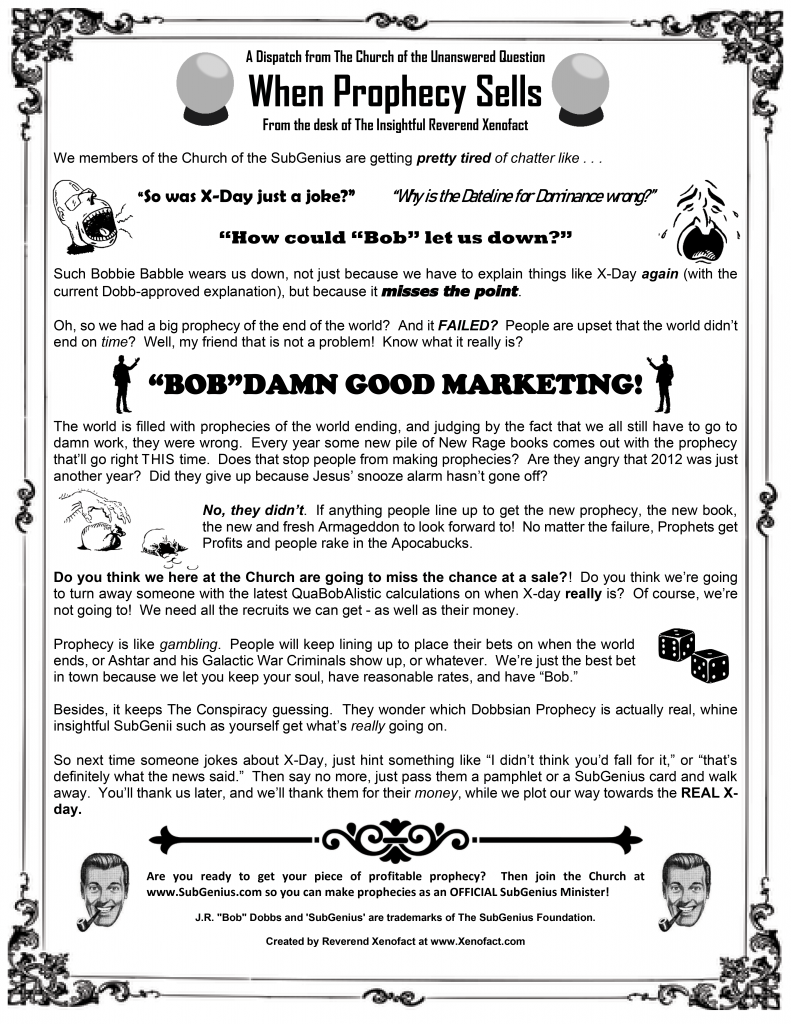 Just some good SubGenius advice! Remember living for "Bob" is better than that crappy job!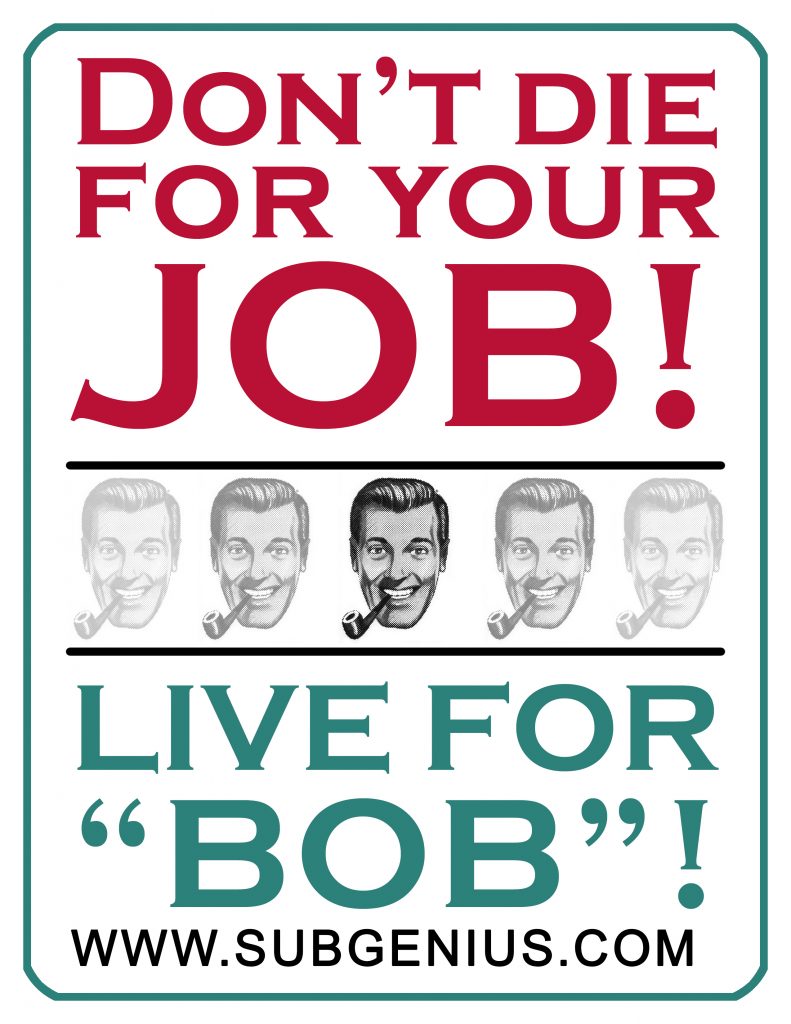 A classic Dobbstown poster reminding every SubGenius that the apocalypse is EVERYONE's responsibility.
There's no "I" in Armageddon!